Job Opportunities
GranSim
My Favorite Quotes:
My Life is ALL math: I spend my time trying to add to my income, divide my time, subtract some weight, and avoid multiplying.
All good things come from Brooklyn, and never return there.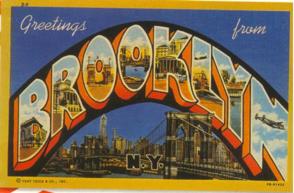 "In the beginning God created the Heavens and the Earth.....Genesis 1:1"
Charles Darwin, Origin of Species, page 450: "There is grandeur in this view of life, with its several powers, having originally been breathed by the Creator into a few forms or into one; and that whilst this planet has gone cycling on according to the fixed law of gravity, from so simple a beginning endless forms most beautiful and most wonderful have been, and are being evolved"
UofM Microbiology & Immunology